Oil and olives from Piantone Mogliano
from our home at your home
The history of our olive trees begins in Mogliano, in 1997. It all starts with the company's decision to allocate a part of the land owned, located in the Macina di Mogliano area, to the typical variety of "Piantone Mogliano"
Piantone Mogliano is a Marche cultivar widespread in the area, which already at the time of the Roman Empire represented the main supplier of oil for the city of Rome. Being typical of a large area in the province of Macerata, this variety has other declinations, for which we speak of "Piantone di Macerata", "Raggiola", "Rosciola", "Oliva Riccia" and "Limoncella".
The cultivation project starts with the planting of the first 138 olive trees, to which another 50 are added five years later. The study and research process shows such positive results as to lead to the significant addition of a further 390 trees, thus reaching 578 today.

The initial project, unlike how traditionally is thought and happens, does not have as its objective the production of oil, but is dedicated to the fruit of the olive tree, precisely to the Piantone Mogliano olive and to the creation of a series of table products. Products that in addition to typicality and genuineness, also have the additional characteristic of not being limited by the usual seasonality, but of being available and consumable throughout the year.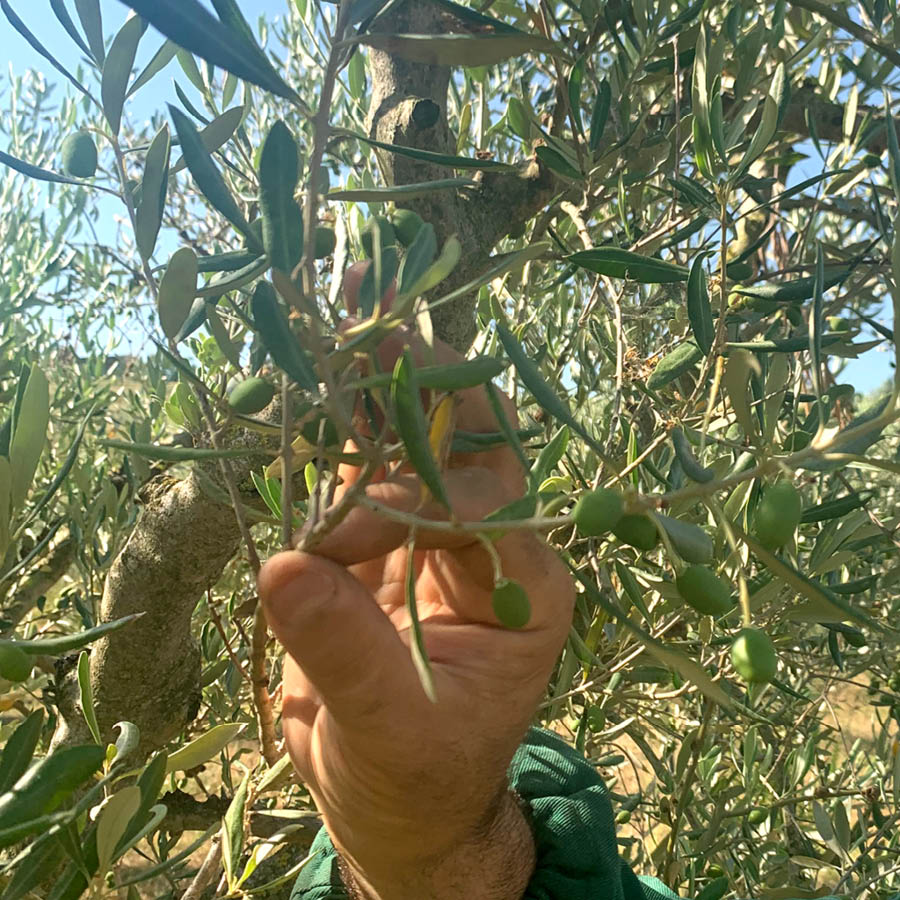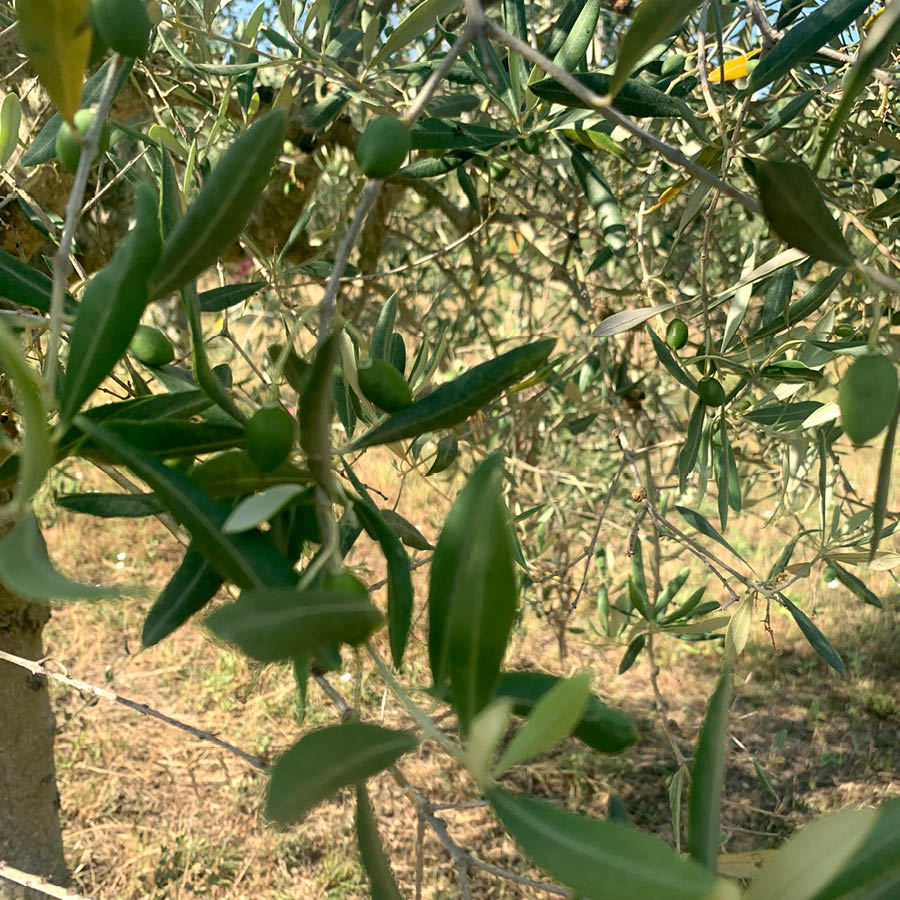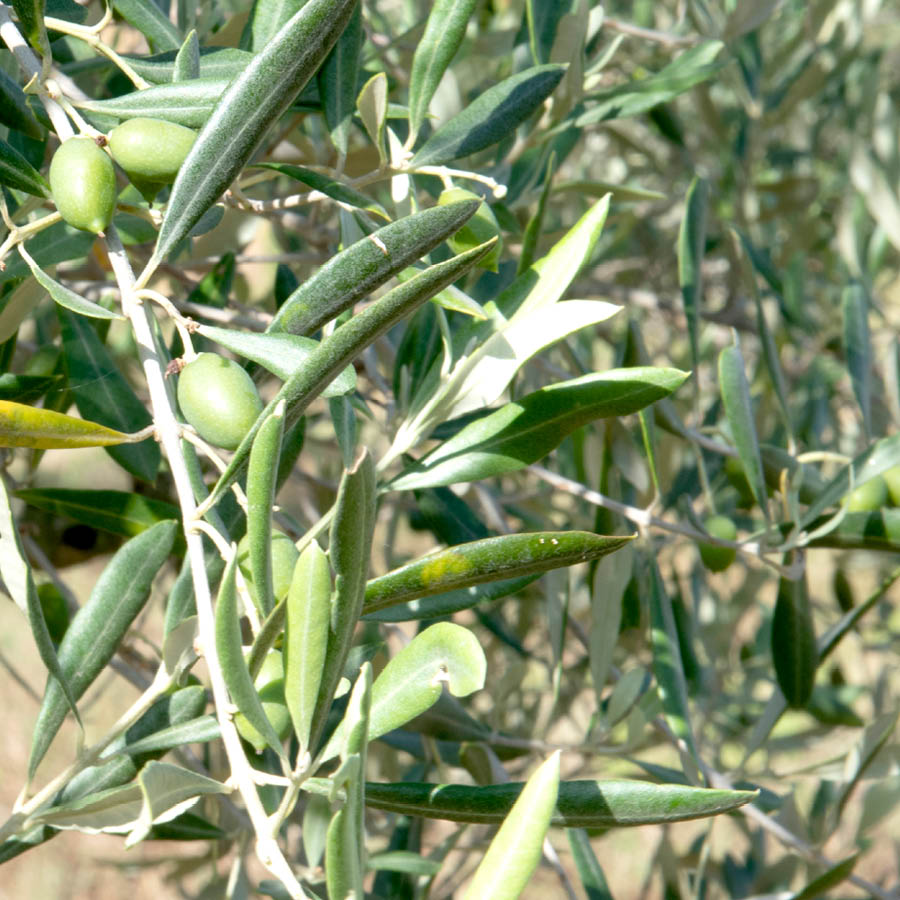 Characteristics of the Piantone Mogliano
The olive tree is characterized by narrow and elongated leaves and a greyish green color. The drupe is medium-large in size, with an ovoid shape and umbonate apex, with a small stone and particularly rich in very consistent pulp. Added to this is the long and complex process of research and experimentation aimed at identifying the ideal point of ripeness of the olive, enhancing all its organoleptic properties. . - Find out more about the oil of the Marche region.
Soil, plant and fruit: the "natural" synergy
The success of this project is given by the soil of the Mogliano's hills which is particularly generous, suitable for the cultivation of Piantone Mogliano and which guarantees high and constant productivity.
The processing of the table olives
The particular processing system is fundamental: the olives are put in salt to obtain the singeing (but managing to prevent them from taking on the shriveled appearance). Once they reach an optimal point of ripeness, they are put in oil. The olive that the company offers therefore arrives on the table in all its natural fragrance. What makes it so special is the ability to evoke the same aromas and fragrances of the oil, that peculiar delicately bitter taste, accompanied by pleasant fruity notes.